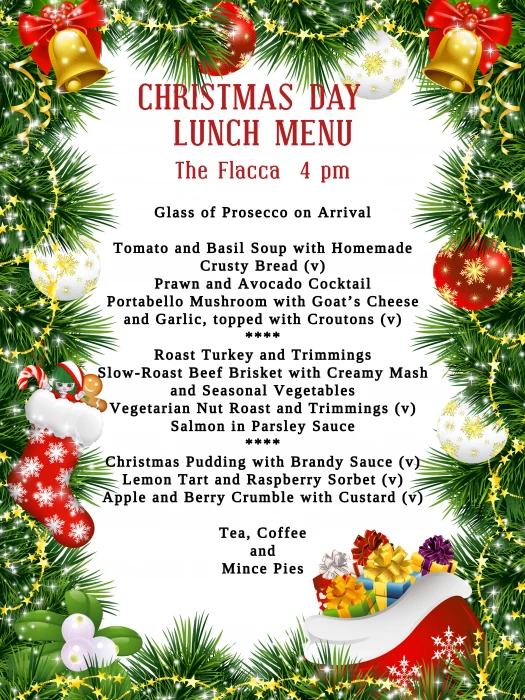 Christmas Day Lunch at the Flacca

UPDATE – FULLY BOOKED !

Spaces were limited and as expected, they were booked quickly. We are sorry if you had hoped to be able to join us on the day.
Our Festive Bar Opening Times will be available shortly
NB. If anyone offers to re-sell you tickets for the lunch, do not buy! It is a scam! We did not issue tickets!