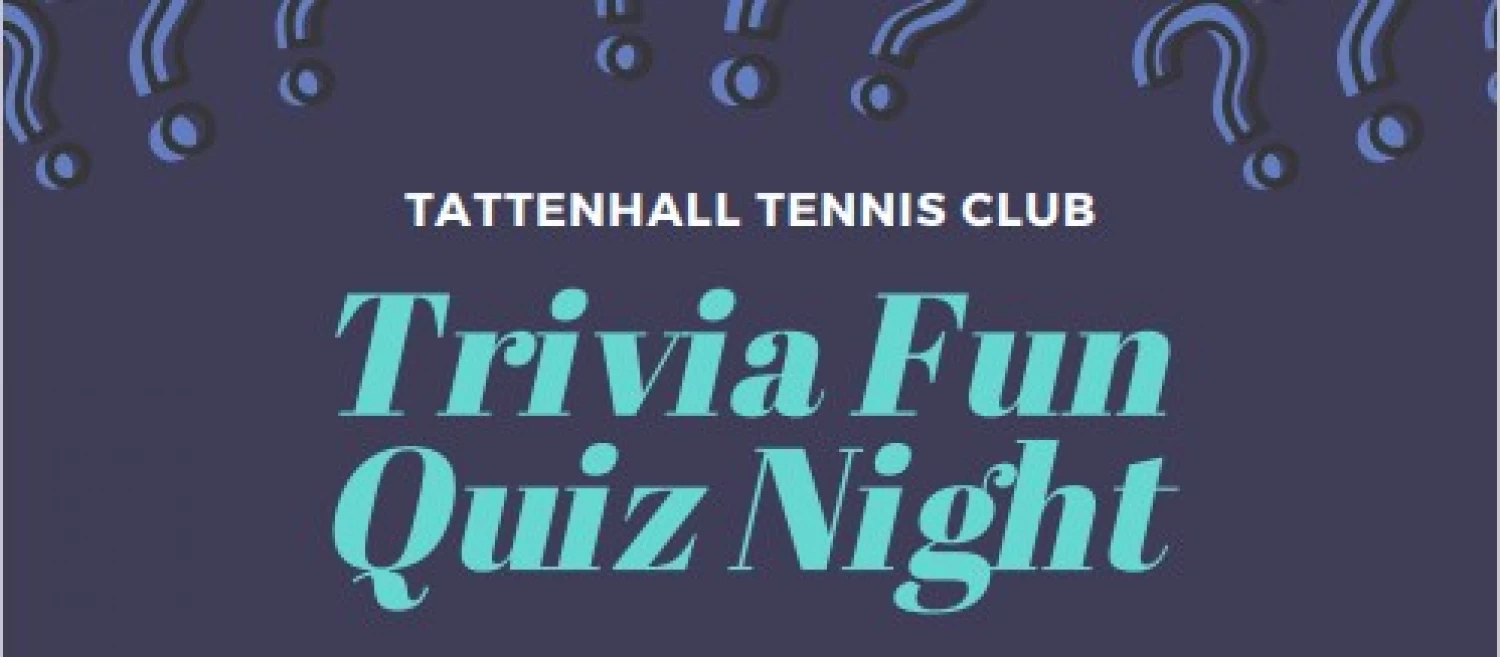 A big 'Thank You' to the following who helped make the Tennis Trivia night a sell-out!
*Morton Spa for sponsoring the supermarket sweep and donating the nearest the bottle prize
*Simon Fox for donating a personal training session and a sports massage
*Manor Farm butchers, Leaf Day Spa, Ditzy Rose and Walk Mill for kindly donating vouchers
*Ace Tennis Academy for 1 adult lesson
*Tattenhall Sport for 3 months gym membership and a racketball lesson for 3
and to all those members who kindly donated goodies!
And finally a big thank you to Barry and Pat for hosting yet another terrific quiz!!