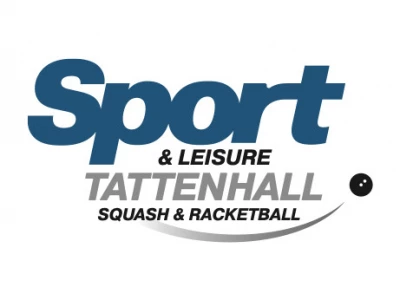 Squash
You're on fire. You're chasing every ball, thriving on adrenaline as the rally goes on, enjoying banter with your mate and getting fit without thinking about it. This is sport as you've never experienced before. Whether you want to get your squash thrill back or pick up a racket for the first time, you'll find squash an exciting, indoor court-based game for all ages and abilities.
Sport & Leisure Tattenhall has two excellent squash courts and runs a very active squash section. New members of all levels are always welcome whether looking to play competitively or just for fun and fitness.
Registered with England Squash, the section runs four competitive teams in the North West Counties Squash League. Matches are usually played on a Thursday evening.
Club night is on Tuesdays from 6.00pm and is open for players of all standards. This is an ideal setting for new members, or those considering joining, to enjoy some friendly squash and meet other club members.
Junior coaching sessions usually run on Saturday mornings throughout the year. These sessions are open to juniors of any age and ability.
For further details, please contact Dave Whitehead on 07989 472577 or email david-whitehead@hotmail.co.uk.
Racketball
Have you wanted to play a racket sport but wasn't sure which one would be best for you? Do you want to keep or get fit whilst enjoying yourself? Do you want an action sport that you can play all the year round? Maybe you've retired from squash but miss the court play.
You want a game that's easy to pick up so you could be enjoying it after just a short while whatever your age. Sounds like you?
Racketball could be the answer, so why not give it a try? Racketball (also known as Squash 57) is a growing game with players using a bigger racket and a bigger, bouncier ball. The bounce means there's time to get to the ball, so expect a lot of fun as you get engrossed in a long rally.
You can play racketball at Sport & Leisure Tattenhall almost every day of the year. We have an enthusiastic squad of players of all ages who enjoy group sessions on Mondays and Thursdays from 4pm.
The following link should give you a good idea of the game: BBC Breakfast Racketball
For further details, please contact Andrew Sherren on ajsherren@aol.com.
We are happy to arrange individual games or you can join in at group sessions!
PLEASE DOUBLE CLICK HERE TO BOOK A SQUASH COURT: MEMBERS ONLY.
DUE TO THE INCREASE IN ENERGY COSTS THERE IS NOW A CHARGE OF £3 PER COURT WHEN YOU MAKE A COURT BOOKING ON THE SPORTYHQ APP OR WEBSITE.
For membership details, and how to join, please click here.